Thank You to all our Loyal Customers and Visitors!
from The Gallery of Shops
Visit the Gallery of Shops for Downtown Adrian First Friday Fun!
Once a month the shops inside the gallery join other area businesses to bring the Downtown Adrian First Fridays. The themed festivities include music, parades, promotions, give away items and prizes. Take a stroll through the entire downtown Adrian, MI area by utilizing the free parking behind our 18,000 square foot building. For more event information, visit our Facebook page or follow us on Instagram.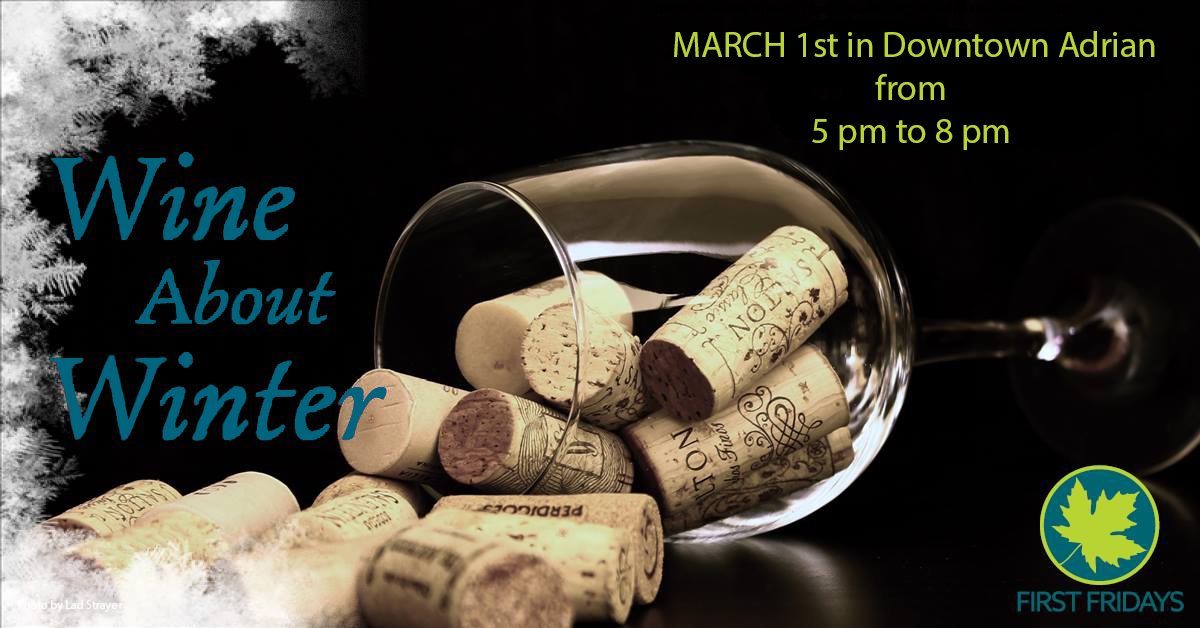 Are you ready to wine? Not the complaining kind of whine, but the kind of wine that pairs best with cheese and chocolate covered strawberries! Adrian First Fridays in Downtown Adrian starts at 5:00 pm inside the Gallery of Shops! This month's game is hosted by Mindful Hearts Counseling – Adrian! You could win a tasting trip to Black Fire Winery! Each service/ shop will have a game piece, store specials or a treat! Watch this event on our Facebook and Instagram as more details are added!
Check out these monthly Gallery Bucks & Gallery of Shops game Winners!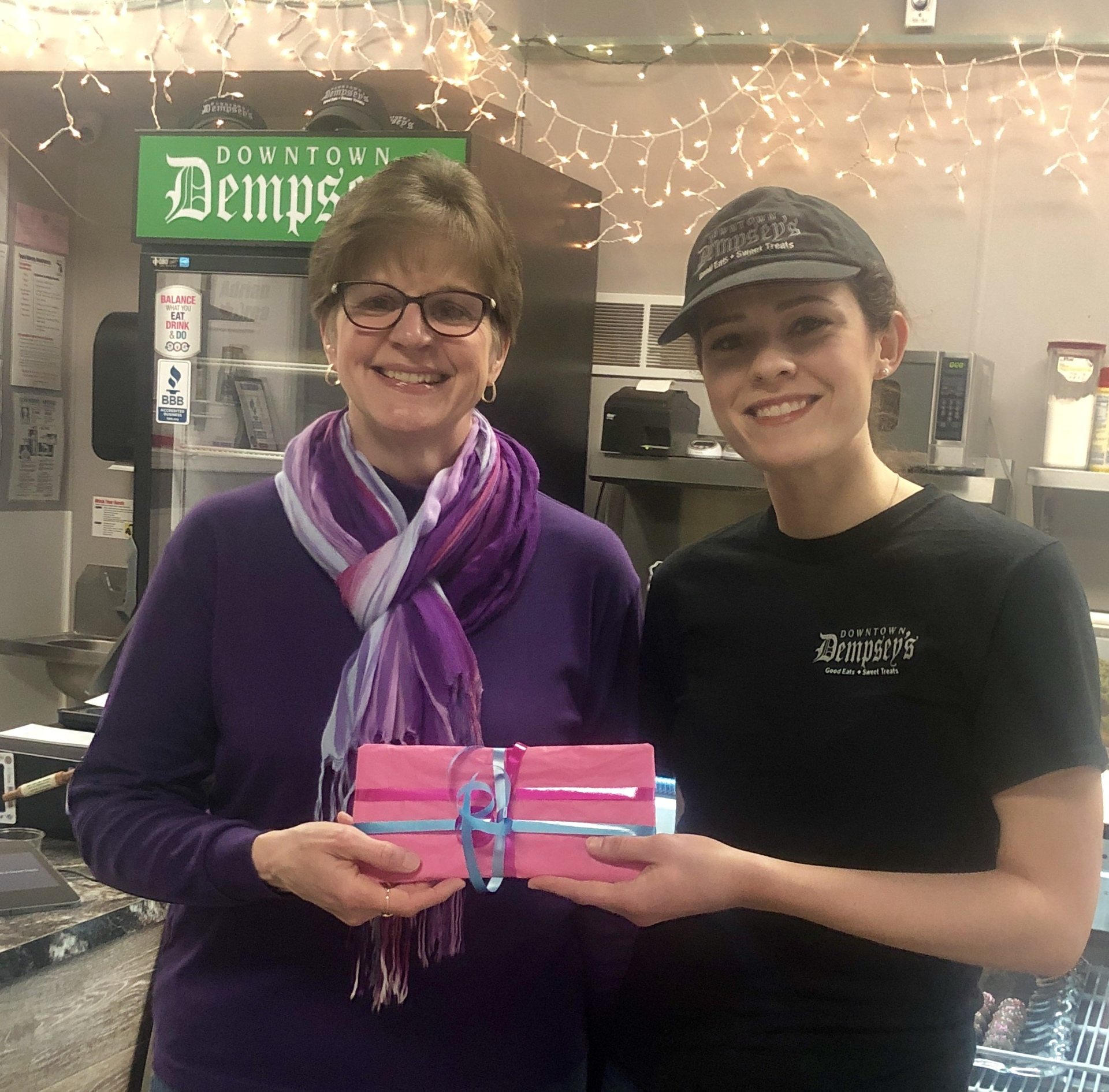 Lisa Marks won two tickets to a Croswell Opera House play  and dinner for two at Downtown Dempsey's. Just in time for Valentine's Day! How are going to treat your sweet this Valentine's Day? The Gallery of Shops also holds unique boutiques that have the perfect gift!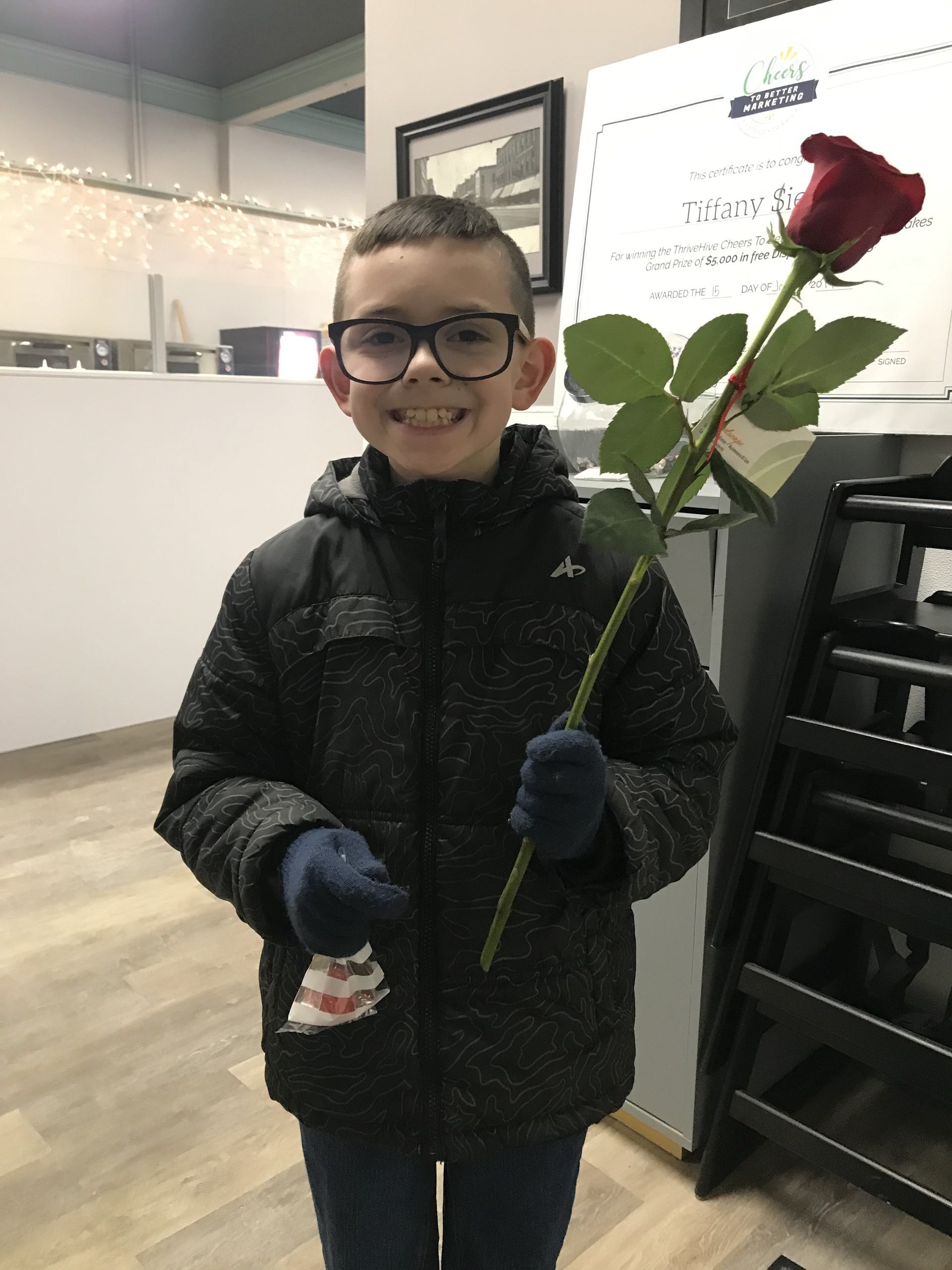 Downtown Dempsey's is having a pre-Valentine's Day sale! Rock your Valentine with a single rose from Sieler's Landscape & Design and two cake balls. Get them while supplies last!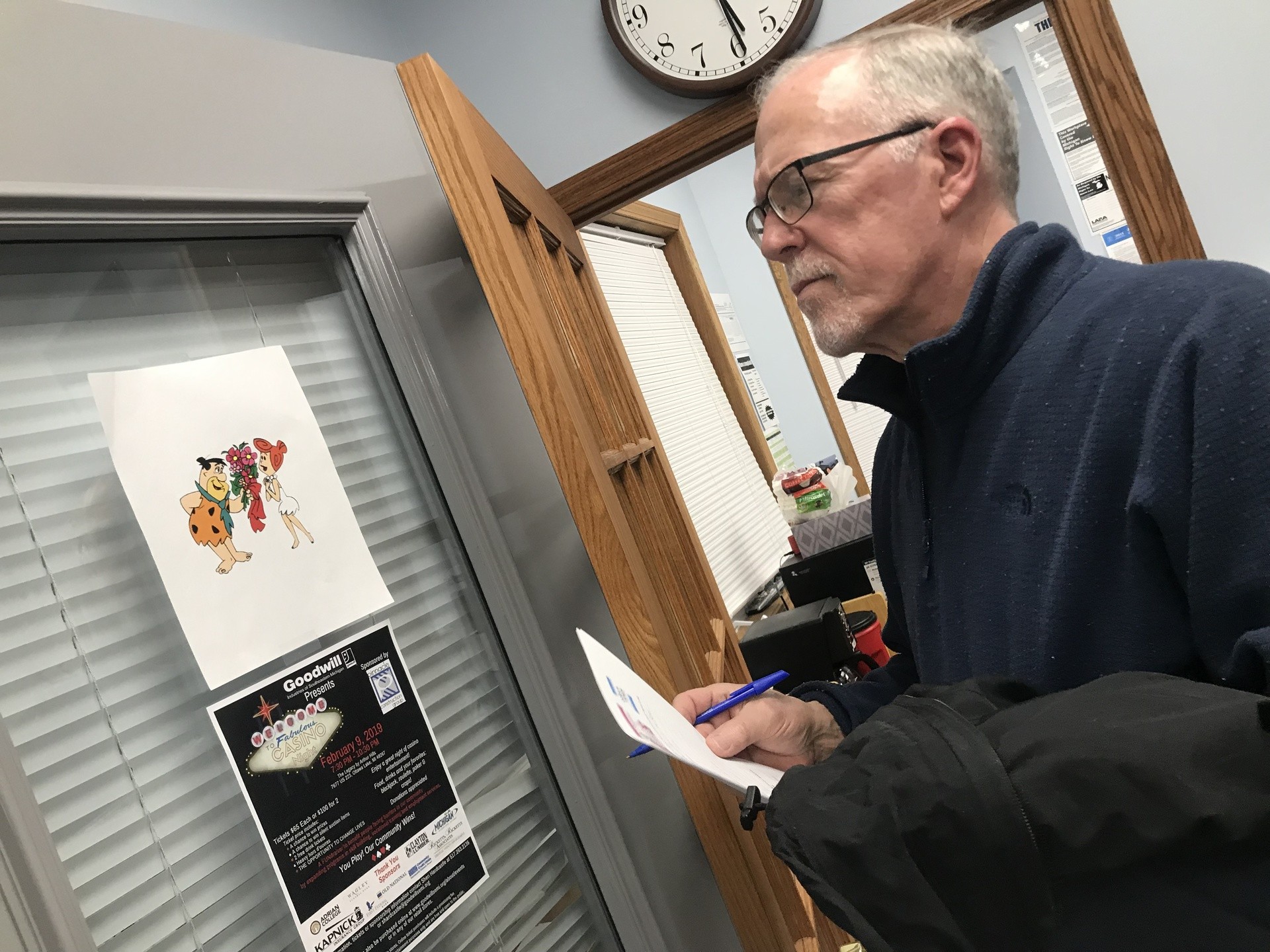 Dennis is playing the Gallery of Shops trivia game during the February Downtown Adrian's First Fridays. Each shop inside had a cartoon couple picture, name each one and turn in your card for a chance to win. Remember to watch for our next Downtown Adrian First Friday event info on the Facebook and Instagram pages.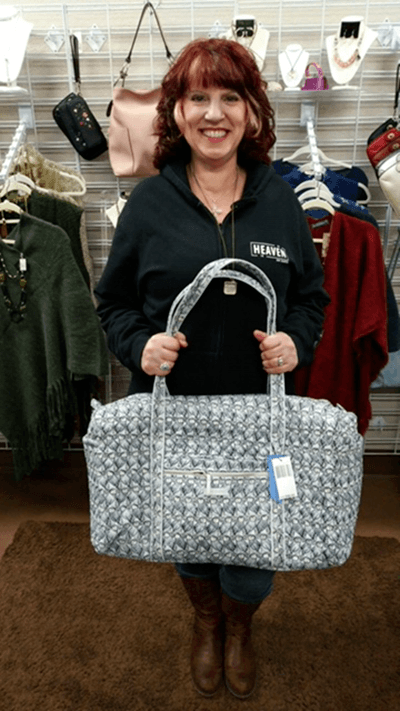 Hang Loose Boutique & Hair Salon held a contest to win a Vera Bradley bag.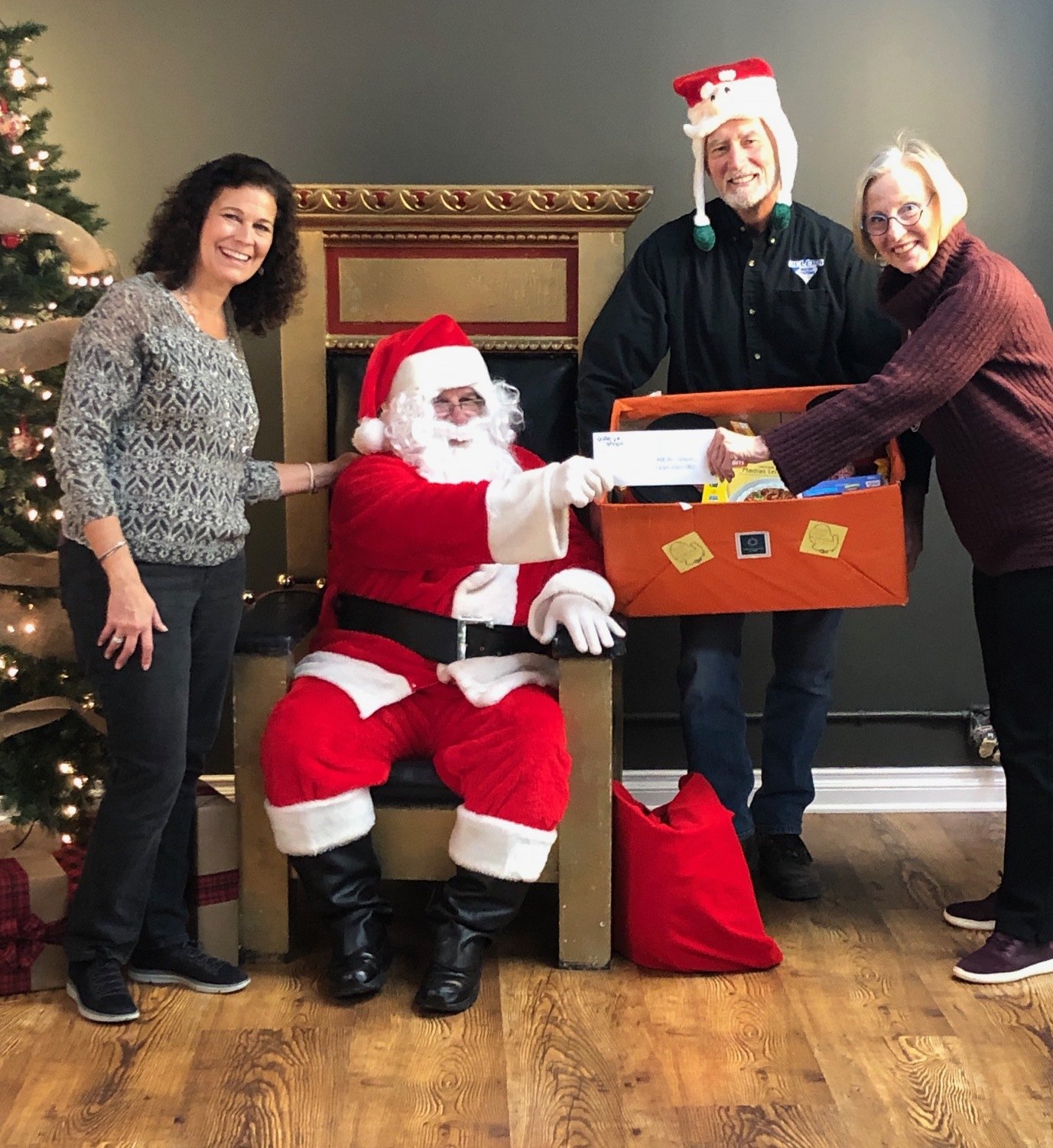 During the Downtown Adrian, MI First Friday event Santa Claus along with the owners of the Gallery of Shops, Les and Mary Sieler, presented Share the Warmth Lenawee with collected cash donations and much needed supplies.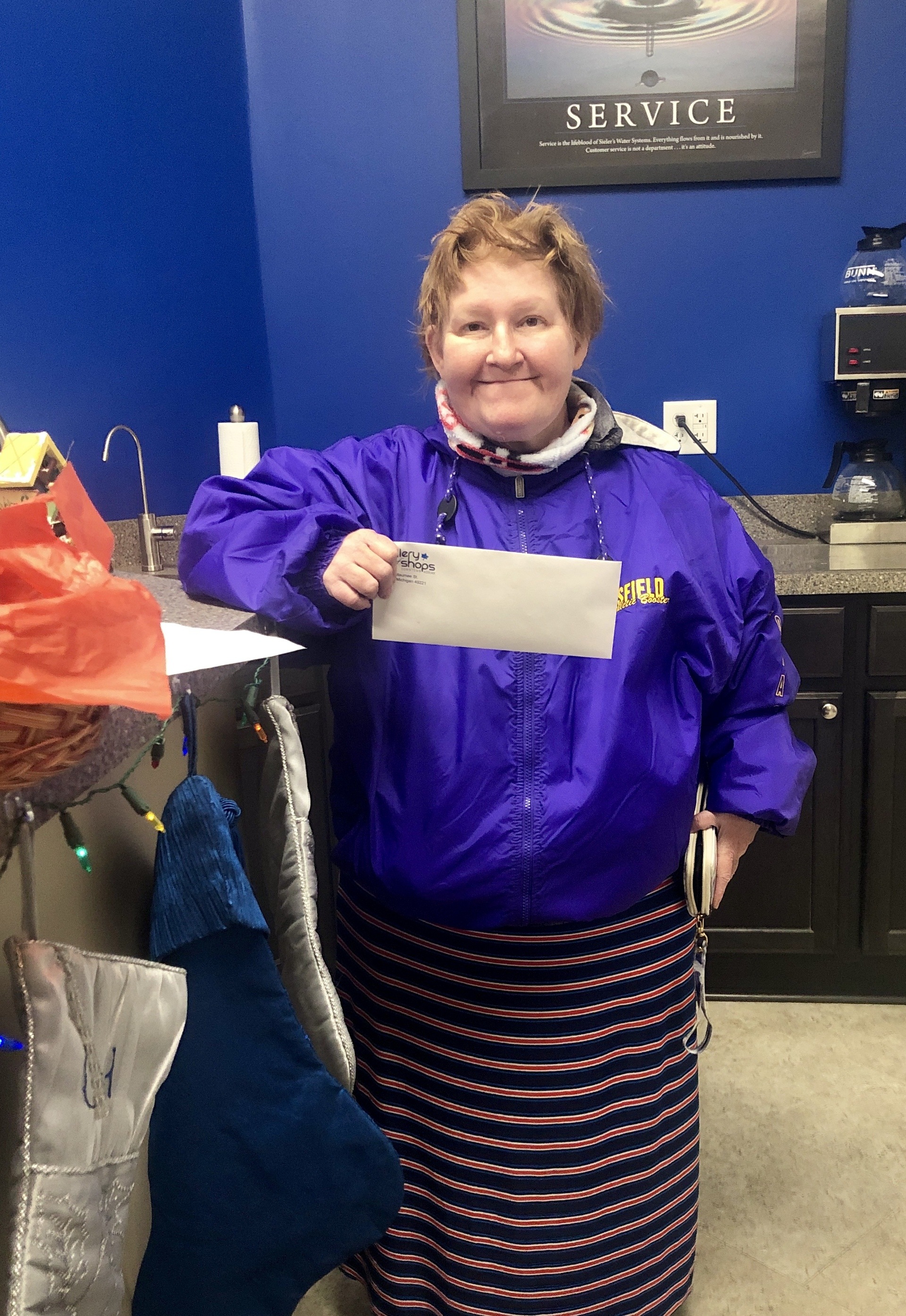 Sherrie was the winner of the Gallery of Shops Christmas Trivia crossword game! She won Christmas cash!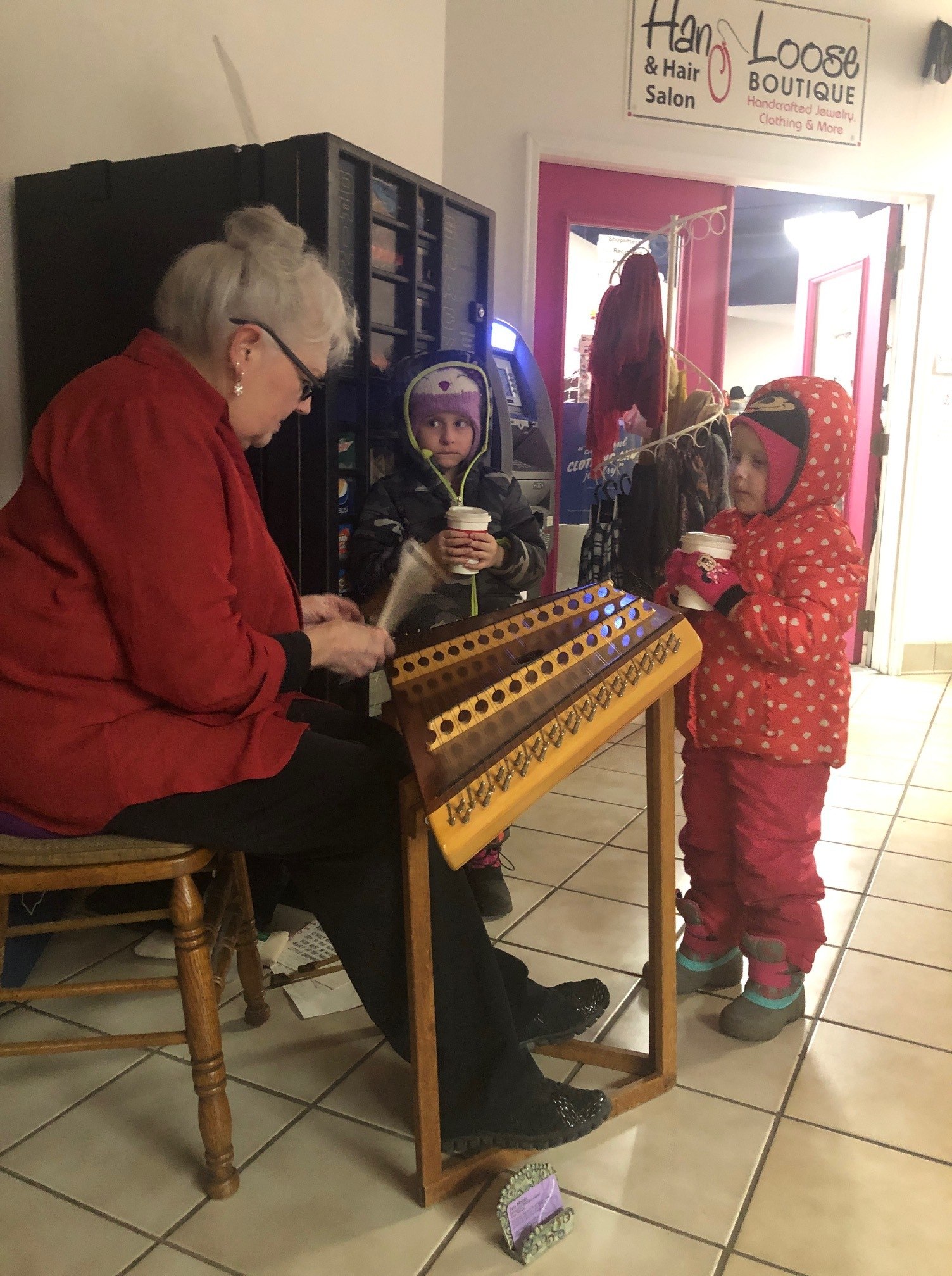 Guests were in awe of the dulcimer playing Christmas carols during the December Downtown Adrian, MI First Friday event.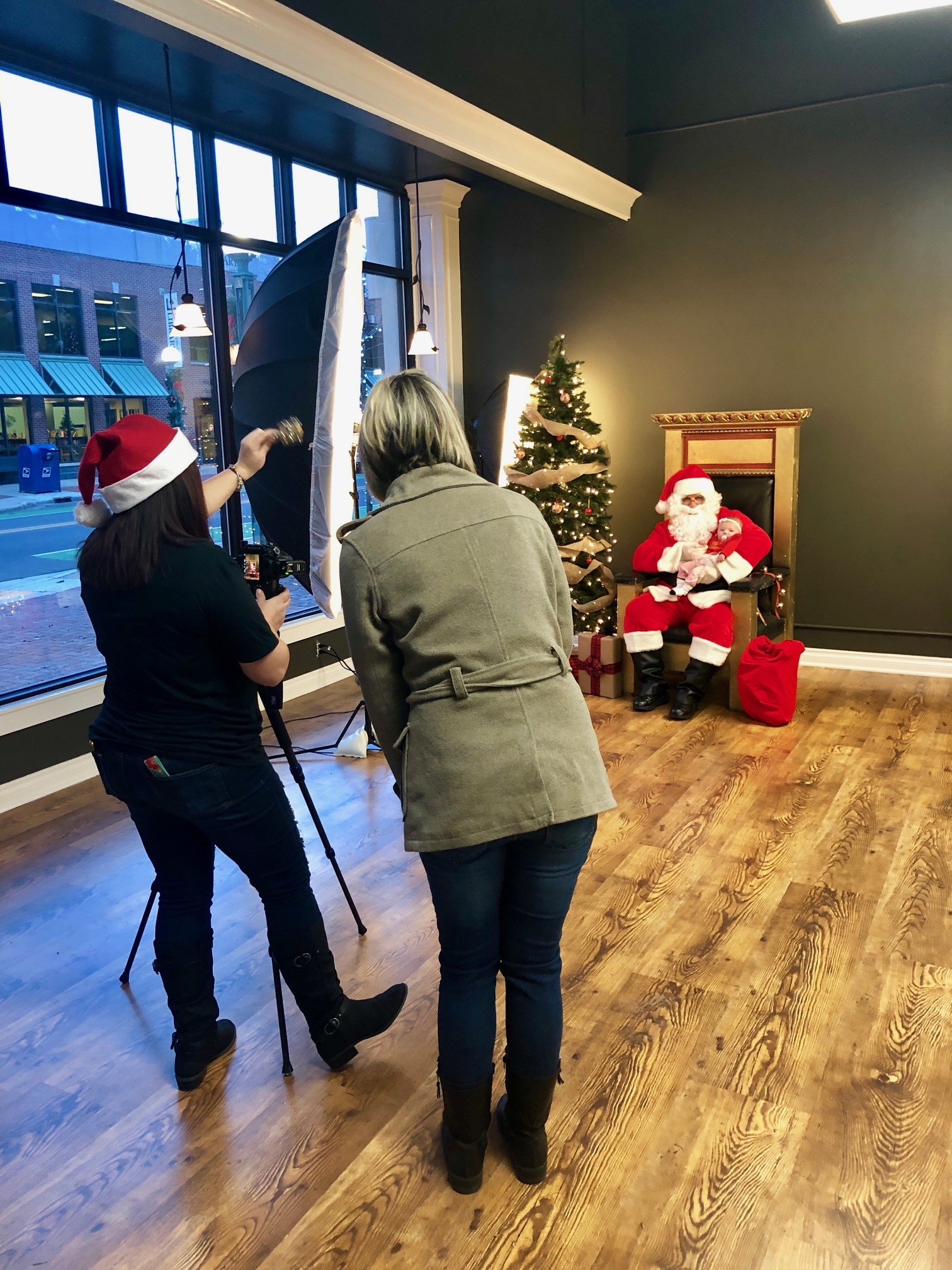 Crea8ive Clicks Photography offered free pictures with Santa Claus during the Downtown Adrian First Friday! Santa Claus was hosted by My Cousin Vinny's.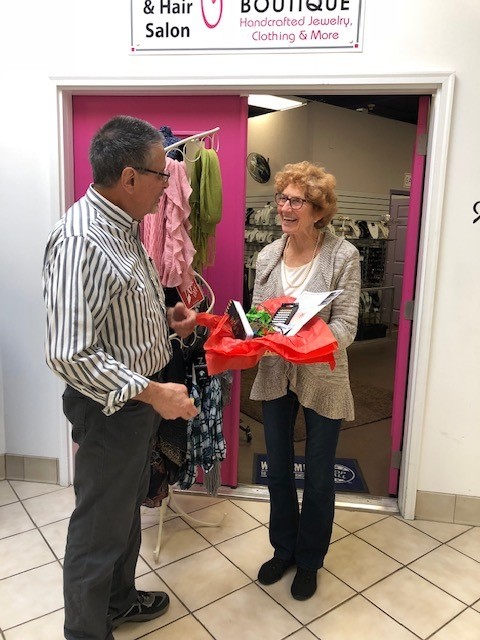 Congratulations to Caroloyn! She won the Adrian Symphony Orchestra tickets by playing the November First Friday game hosted by Hang Loose Salon & Boutique!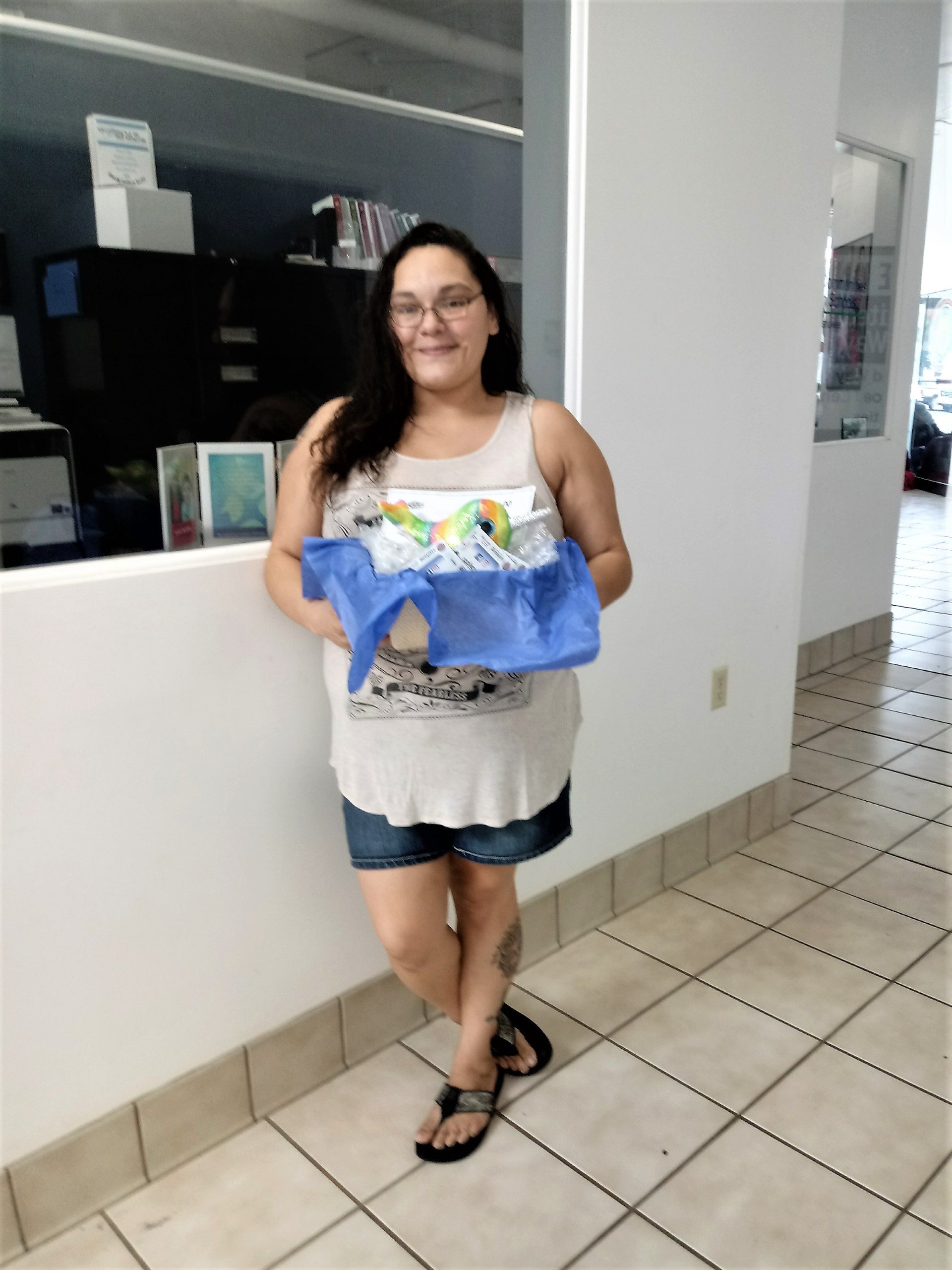 Amanda Martinez won the big prize to Splash Universe by playing our Michigan Trivia game during the October Downtown Adrian First Friday!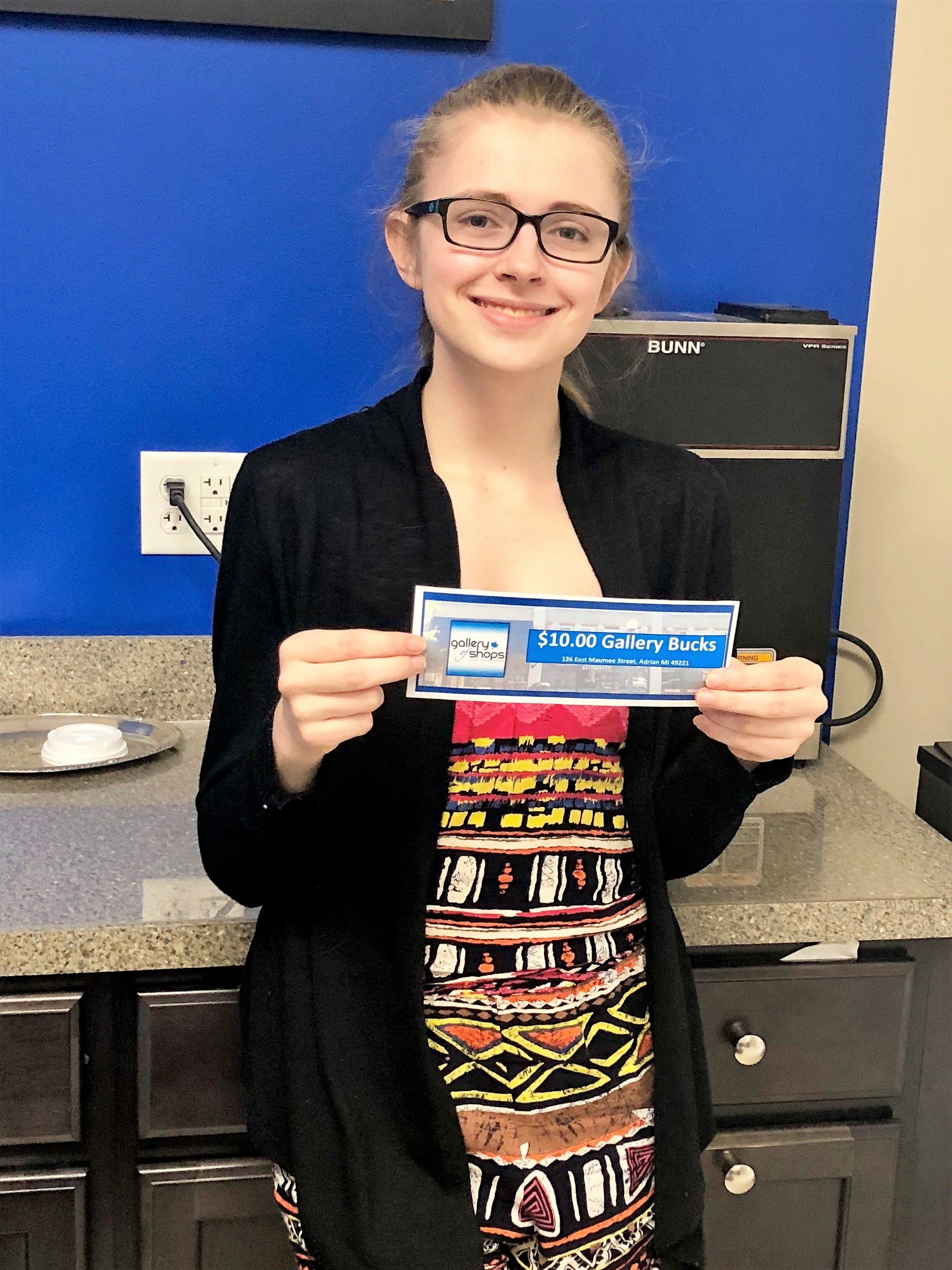 Congratulations to Michelle Siegel! She plays our games almost every month! Now she is going to spend her Gallery Bucks at Downtown Dempsey's!
Ellen Comstock is our July Gallery Bucks Winner! Ellen used her Gallery Bucks at Hang Loose!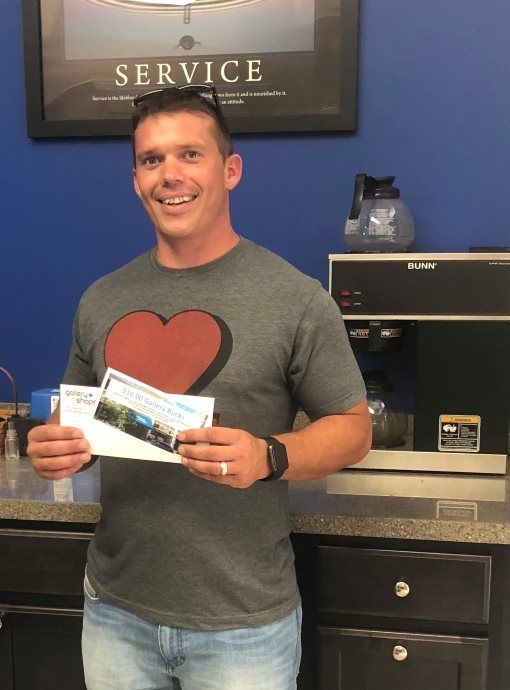 Yay! Michael James was our Gallery Bucks winner during the month of June!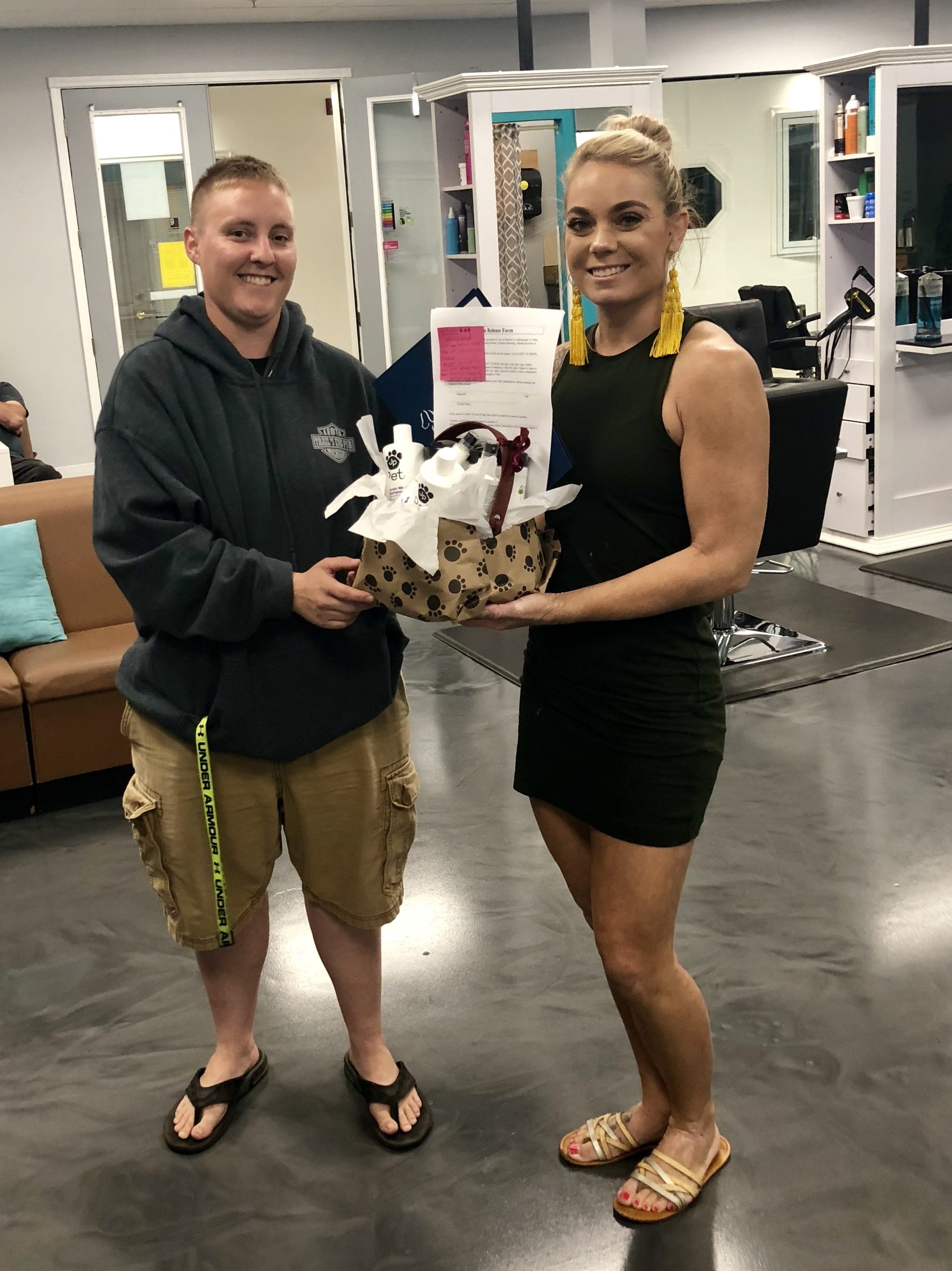 Ashley won the 'Pamper Your Pet' gift basket by playing our game hosted by Bellus Salon & Spa during the August First Friday!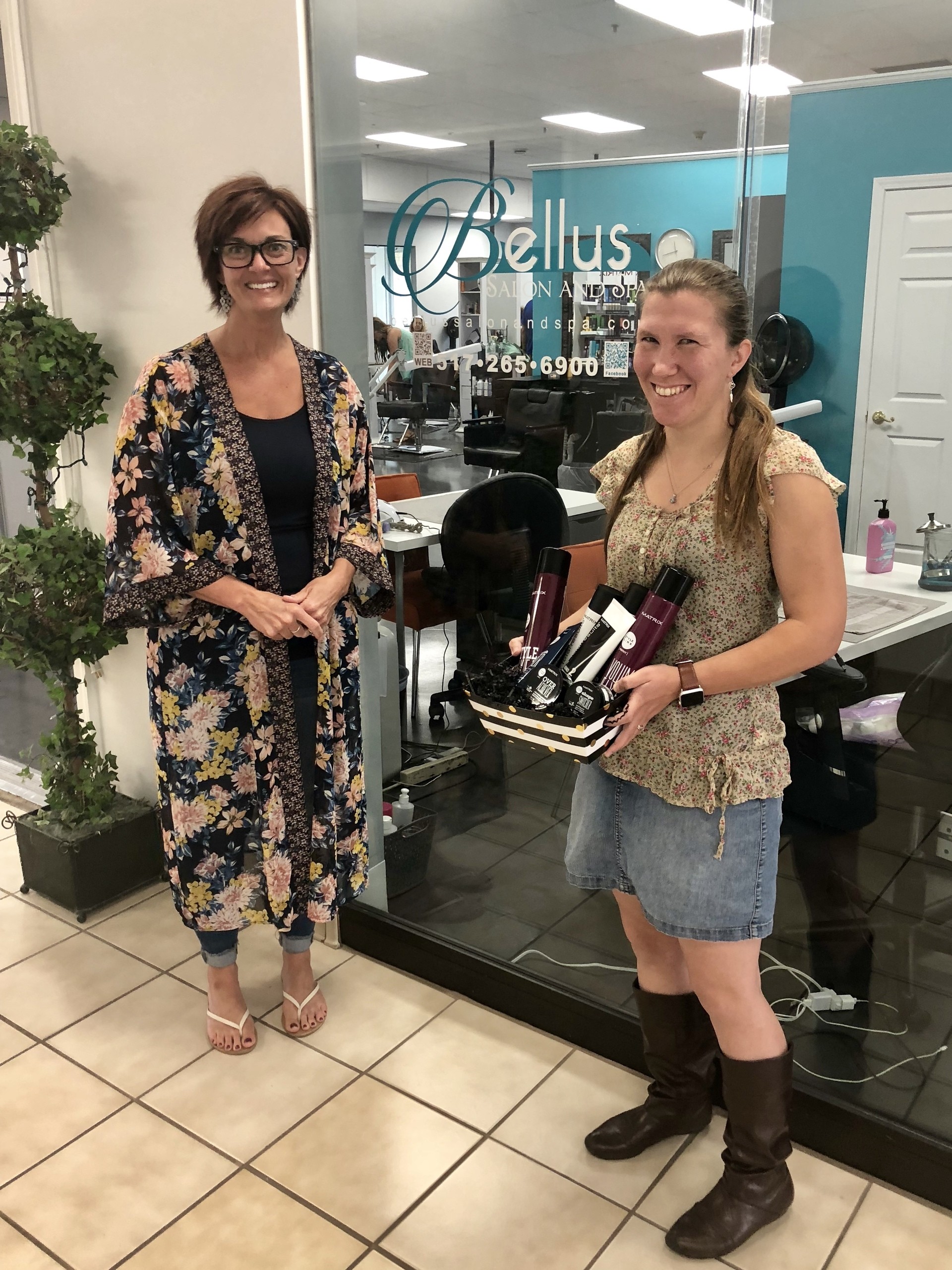 Emily was also a winner of  'Pamper Your Pet' gift basket by playing our game hosted by Bellus Salon & Spa during the August First Friday!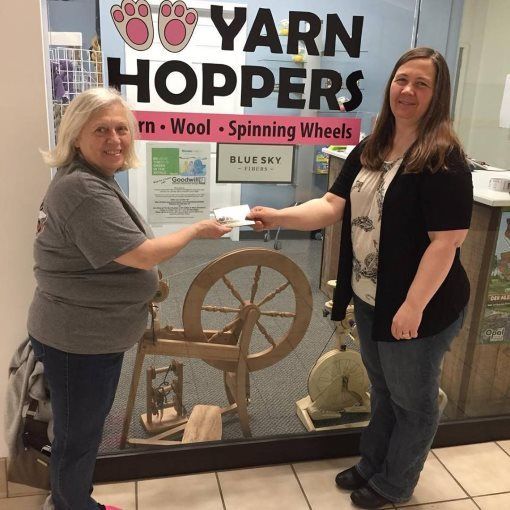 Congratulations to Patti Kintner on winning the Gallery of Shops First Friday game! Patti is going out to dinner and to the movies compliments of the Gallery. She is pictured with the host for the night, Christal Giznsky from Yarn Hoppers.